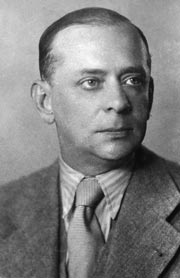 Mladen J. Žujović,
Belgrade, September 1937.
Mladen Žujović, of father Jevrem Žujović and mother Danica, nee Aćimović, infantry Lt. Col, doctor of law and attorney-at-law (Belgrade, 1895 – Paris, 1969), upon graduating from the Second Male High School in Belgrade, enrolled in the Lower School of the Military Academy in 1913 (Class of 46).
He spent the First World War on the front as a sergeant and acting commander of the Mortar Squad. In 1914 he participated in battles on Suvobor, Brajić, Glavica (Takovo), Česte Bukve and Valjevo. In 1915, within the Combined Detachment (of the Command of the defense of Belgrade), he participated in battles on the Danube quay, Banjica, Torlak and Avala, as well as in all the battles of the Combined Detachment during its retreat (on Rogac, Babina Mehana, Bunar, Novo Brdo and near Prizren, and in Albania on Fani Bisag and at Orošije). In January 1916 he crossed over to Corfu where, after the reorganization of the Serbian Army, he became a member of the 1st Battalion of the 19th, (i.e. as of 1917) the 10th Infantry Regiment of the Šumadija Division.
At the Salonica front he distinguished himself in battles on Katunac in July and August 1916 and at the forward Kravica posts in 1917. During the 1918 offensive he displayed great courage in the battles at Istočni Veternik. For merits in the war he was decorated with the Order of the White Eagle with Swords, two gold and one silver medal for valor and the British Military Cross.
In 1920 he resigned his post with the military on account of the privileges granted, for political reasons, to military cadets from the Austria-Hungary army when, after unification, they were incorporated into the Serbian, i.e. the newly-created Yugoslav Army. He then graduated and got his doctoral degree in 1928 at the Law School in Paris, with a dissertation entitled: "On Constitutional Power in the Serbian Constitutions", and returned to Belgrade to become an attorney-at-law. Notable are his defenses in the trials concerning the so-called "Našica scandal and the trial of the assassins of King Aleksandar in Zagreb when he defended student Begović ex officio.